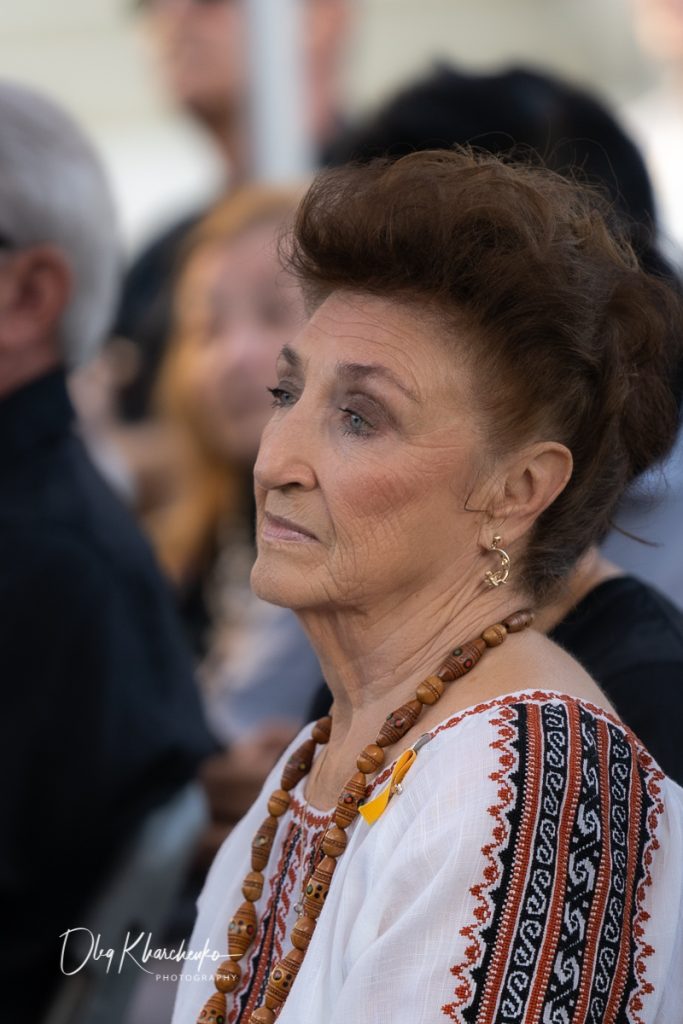 Luba Poniatyszyn Keske was born in a village near the town of Terebowlia in Western Ukraine. In 1944, the family of four was forced to flee their homeland. Enduring the horrors of war, the family eventually found refuge in a Displaced Persons camp in Germany. They emigrated to America in 1949. 
Luba grew up in the U.S. raised in a Ukrainian home. In the mid 60s, her family moved to Los Angeles where Luba married and raised two children with her husband, Walter. Despite a demanding position as Sr. Vice President of Hollywood-based MGM Studios, she continued her involvement in the Ukrainian community: Taught music at Ridna Shkola and was music director for the Ukrainian-American Youth Association. She is a long-standing member of the L.A. Holodomor and D.C. Holodomor Committees, Ukrainian Art Center, Church and Kobzar choirs, Ukrainian Culture Center, UCC Board of Trustees and Ukrainian National Women's League of America and Friends of Ukrainian Catholic University, L'viv. Since Russia's war on Ukraine, Luba has worked with the above organizations raising funds for humanitarian and military aid. Prior to the war, Luba traveled to Ukraine with California Association to Aid Ukraine with wheelchairs, assisting orphans and the elderly, and worked with P. Kateryna Yushchenko's Ukraine 3000 non-profit to raise funds for a children's hospital in Lviv. 
Since leaving MGM, Luba has used her experience to produce several award-winning films and currently is focusing on producing a narrative film about the untold story of Metropolitan Andrei Sheptytsky's heroic efforts in saving Jewish children during WWII Nazi occupation of Ukraine.